What is SmartTube?
SmartTube, also known as SmartTubeNext, is an open source ad-free YouTube client for Android TVs and TV boxes. The app was developed by Yuriy L yuliskov, an android developer from Ukraine. He used Java as the main programming language and updates the app regularly with new features and bug fixes. You can find the source code of the app on GitHub.
SmartTube is not a live TV client and does not support "YouTube TV". It is designed to give you the best possible YouTube experience on your smart TV with no ads, no Google services, and more customization options.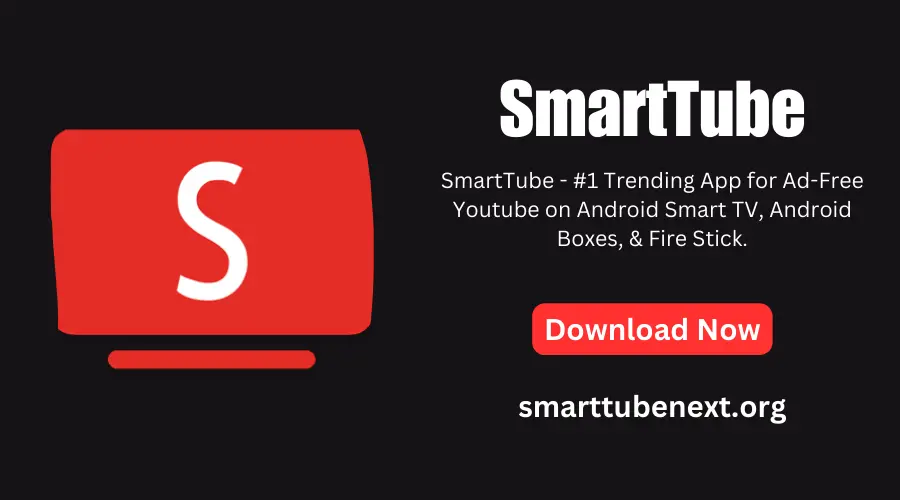 Download SmartTube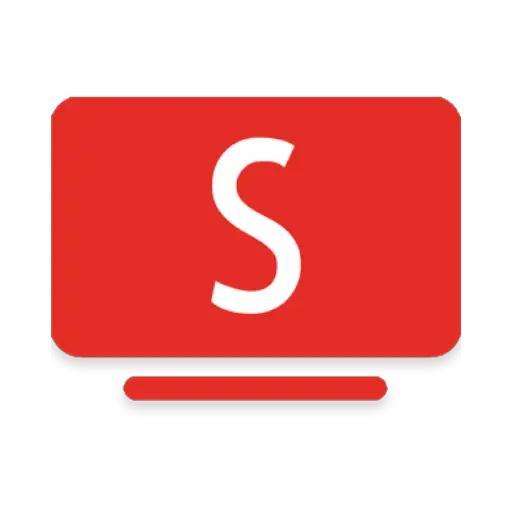 v18.92 || 26.09 MB
website : https://smarttubenext.org
---
Smart Tube
Why SmartTube App?
Many people often choose the SmartTube app because it's free and provides all the premium features of YouTube, unlike the paid YouTube Premium subscription that costs $11.99.
Here is a table that summarizes the pros and cons of SmartTube app compared to YouTube premium:
| Feature | SmartTube app | YouTube Premium |
| --- | --- | --- |
| No ads | Yes | Yes |
| Background play | Yes | Yes |
| Offline downloads | Yes | Yes |
| YouTube Music | No | Yes |
| YouTube Originals | No | Yes |
| SponsorBlock | Yes | No |
| Adjustable playback speed | Yes | No |
| 8k support | Yes | No |
| 60fps | Yes | No |
| HDR | Yes | No |
| Read live chat | Yes | No |
| Customizable buttons | Yes | No |
Another reason why people use SmartTube youtube app is that they care about their privacy and security. SmartTube app does not require any Google services to run on your device. You don't need to have Google Play services installed or sign in with a Google account to use the app. This means that Google can not track your activity, collect your data, or show you personalized ads based on your preferences.
Smart Tube is also an open source project, which means that anyone can see the code and verify that it does not contain any malware or spyware. The app is licensed under the GNU General Public License v3.0, which means that anyone can use, modify, or distribute the app as long as they follow the terms and conditions of the license.
SmartTube is a safe and trustworthy app that respects your privacy and security while giving you an amazing YouTube experience on your smart TV.
Features of SmartTube TV App
SmartTube has many features that make it a great YouTube app for your smart TV. Here are some of them:
No ads
SmartTube blocks all kinds of ads that interrupt your viewing experience, including pre-roll ads, mid-roll ads, banner ads, and overlay ads. You can enjoy watching your favorite videos without any distraction or annoyance.
8k Support
SmartTube supports playing videos in 8k resolution if your device and internet connection can handle it. You can watch super quality videos in ultra-high definition and enjoy every detail on your big screen.
No Google Services
SmartTube does not require any Google services to run on your smart TV. You don't need to have Google Play Services installed or sign in with a Google account to use the app. This can save you some storage space and protect your privacy.
Casting
Casting is a way of sending videos from your phone to your TV wirelessly. With the SmartTube app, you can easily cast YouTube videos from your Android phone to your smart TV. To learn how to connect the SmartTube app to your Android phone for casting, follow our guide below.
Picture-in-Picture
SmartTube allows watching youtube content in a small window while browsing other content on the TV. PiP mode can be activated by pressing the back button on the remote while playing a video. The PiP window can be moved, resized, or closed as desired.
Playback Speed
Adjustable playback speed is a feature that allows you to control the speed of the video you are watching. You can speed up or slow down the playback according to your preference or convenience.
SponsorBlock
SmartTube has a feature that allows you to skip certain parts of the videos, such as sponsor messages or intros. This feature is powered by SponsorBlock, a website that collects the user submissions of these segments. You can choose which types of segments you want to skip in the settings. However, you cannot add new segments using SmartTube, because it is not easy to do so on TVs and TV remotes.
Voice Search
To enable global voice search, You need to install an additional app. The app name is Bridge and it allows you to use your voice to search for videos in the app. If you want to learn how to enable voice search and make your SmartTube app even smarter, you can read detailed guide here about How to Enable Voice Search. You won't regret it!
HDR
HDR stands for High Dynamic Range, a technology that enhances the contrast and color of video images. HDR videos have more realistic and vivid colors, brighter highlights, and darker shadows than standard videos.
Note: HDR works only if your hardware supports it.
Live Chat
With this feature you read the live chat messages that accompany live streams or premieres. You can see what other viewers are saying.
Built-in Updater
The app has a built-in updater that lets you install the latest version without any hassle.
60 FPS
Enjoy watching videos that are smooth and fluid, without any annoying motion blur or judder.
Screenshots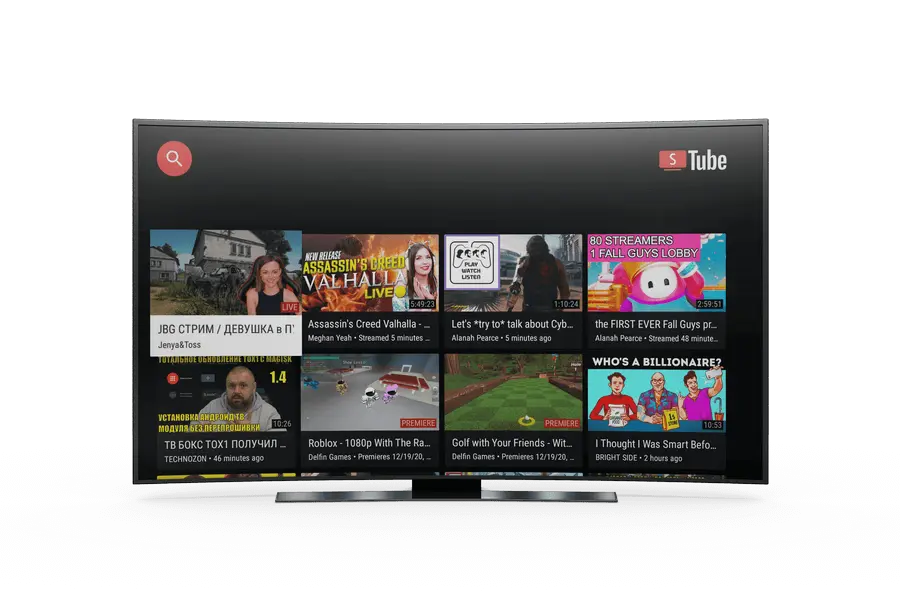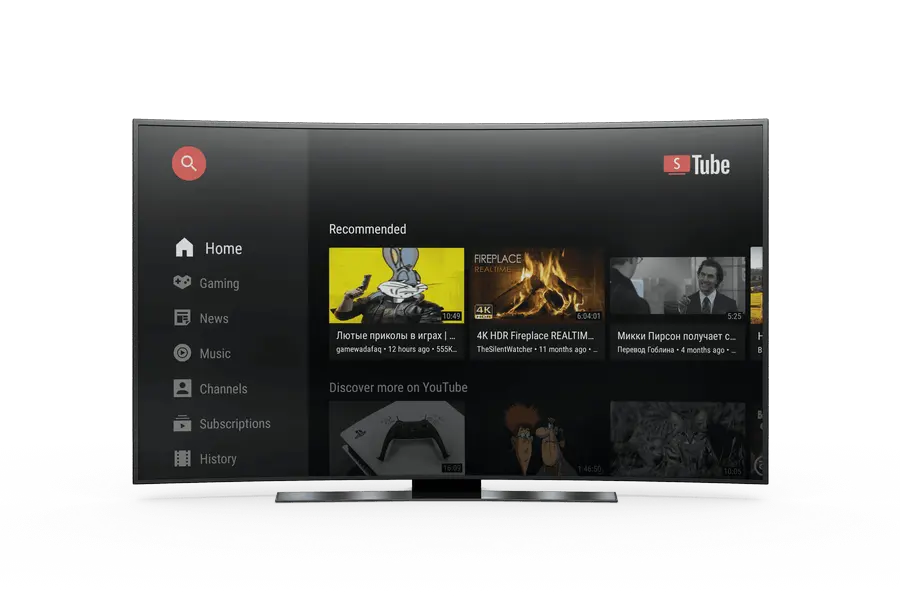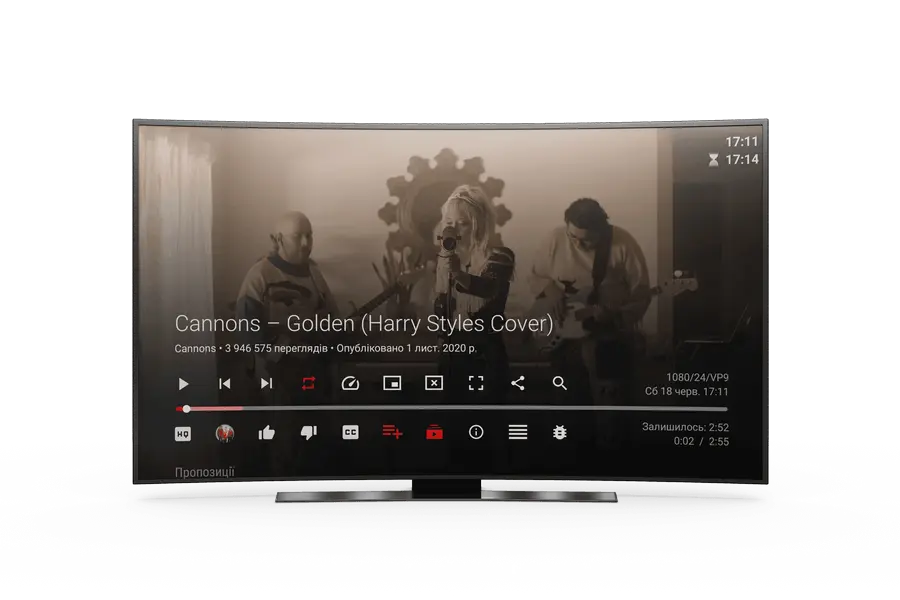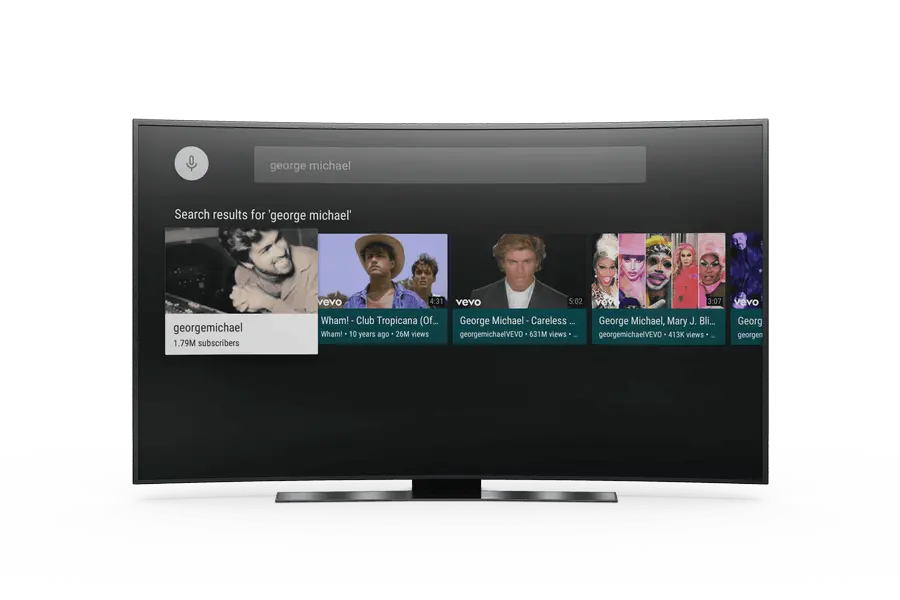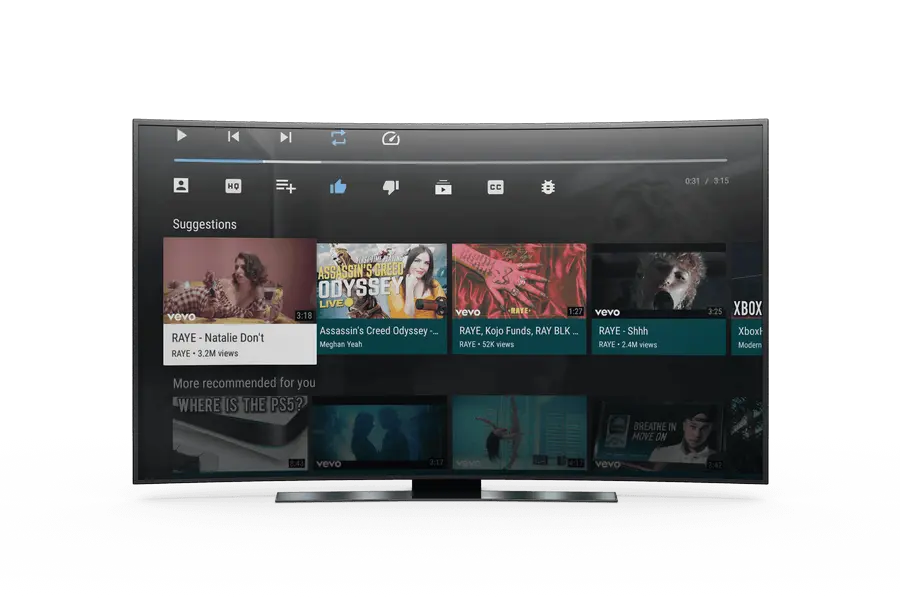 ---
Do you want to video tutorial how to install SmartTube App on TV? Then check out the official YouTube channel of SmartTube given below.
WHAT'S NEW
SmartTube v18.92 Stable
Contains cumulative changes from the Beta
Added Shorts section. Disabled by default. To enable: Settings/General/Setup sections
Context menu: added comments entry (Settings/General/Context menu)
Added option to disable auto volume (enabled by default): Settings/Player/Misc/Auto volume adjustment
Click here to read full Changelogs.
---
Compatibility
To use SmartTube properly, you need a Smart Television that runs Android 4.3 or higher. If you want to install SmartTube on a non-Android TV, you can connect a Fire stick or a TV box that runs Android to your TV and install SmartTube app on it.
SmartTube supports a wide range of devices that are based on Android, such as:
Android TVs and Google TVs
Chromecast with Google TV and TVs with Chromecast built-in
Amazon Fire TV stick
Nvidia Shield
TV boxes running Android
Xiaomi Mi Box
Note: Some devices may have specific issues or limitations due to their hardware or software configuration. If you encounter any trouble installing SmartTube on your TV or have any device-specific issues, we would love to help. You can contact us on Telegram (24/7) or open a ticket on the GitHub issue tab.
How to Install SmartTube Apk on Smart TV
There are four methods to install SmartTube on your smart TV. In this response, I will show you the easiest way to install SmartTube app from Downloader by AFTVnews:
Install the Downloader by AFTVnews from the Google Play Store on your Android TV, or from the Amazon AppStore if you are using FireStick.
Open the Downloader by AFTVnews and enter kutt.it/stn_beta or kutt.it/stn_stable depending on whether you want the beta or the stable version of SmartTube. Then confirm the security prompts.
Wait for the APK file to download and then install it on device.
Launch SmartTube and enjoy!
If you want to know about other methods of installing SmartTube app on your Smart TV, TV Box, TV Stick or Amazon FireStick, please check out the links below.
---
User Reviews
Clara
⭐⭐⭐⭐⭐

I love this app! It lets me watch YouTube videos on my SmartTV, Android Box, and FireTV without any ads or interruptions. The interface is simple and user-friendly, and the video quality is superb. I highly recommend SmartTube to anyone who wants to watch YouTube on their TV devices.
---
John Ryan
⭐⭐⭐⭐⭐

Smarttube is a great app for watching YouTube videos on your TV devices. It blocks all the annoying ads and lets you enjoy your favorite videos in peace. The app is easy to use and has a lot of features. You can adjust the video resolution, playback speed, subtitles, and more. The app is the best YouTube alternative for TV devices.
---
Tim Breeze
⭐⭐⭐⭐⭐

If you are looking for a way to watch YouTube videos on your TV devices without ads, look no further than SmartTube. This app is amazing. It removes all the ads and gives you a smooth and fast video experience. The app is very intuitive and has a lot of options. You can choose the video quality, audio language, subtitle language, and more. SmartTube is a must-have app for YouTube fans.
---
Roger Tobias
⭐⭐⭐⭐⭐
Smarttubenext is an app for watchin' YouTube videos on yer TV devices without ads. It makes YouTube much more enjoyable and fun. The app is real simple and easy to use, and has a lot of functionality. Ya can change the format of the video, the audio, the subtitles, and more.
---
Final Words
SmartTube is a fantastic YouTube app for your Smart TV that offers you many benefits and features that the official YouTube app does not. You can watch YouTube videos without ads, without Google services, and with more customization options. You can also enjoy features such as SponsorBlock, adjustable playback speed, 8k support, 60fps, HDR, live chat, casting, PiP mode, and voice search. SmartTube is free and open source and you can install it easily on your device using Downloader by AFTVnews. If you are looking for the ultimate YouTube experience for your smart TV, you should definitely try SmartTube app.
We are always looking for ways to improve SmartTube and make it more engaging for our users. If you have any suggestions or feedback, please feel free to reach out to [email protected] via email. We also invite you to be a part of our Discord and Telegram (International) | Telegram (RU) communities.
Share SmartTube TV App with Your Freinds!